Shopify Migration Service
Shopify migration services for transferring existing ecommerce business from another platform to Shopify without losing any data, credibility, and traffic. Ecomheroes has a team of Shopify experts for seamless migration to the Shopify platform.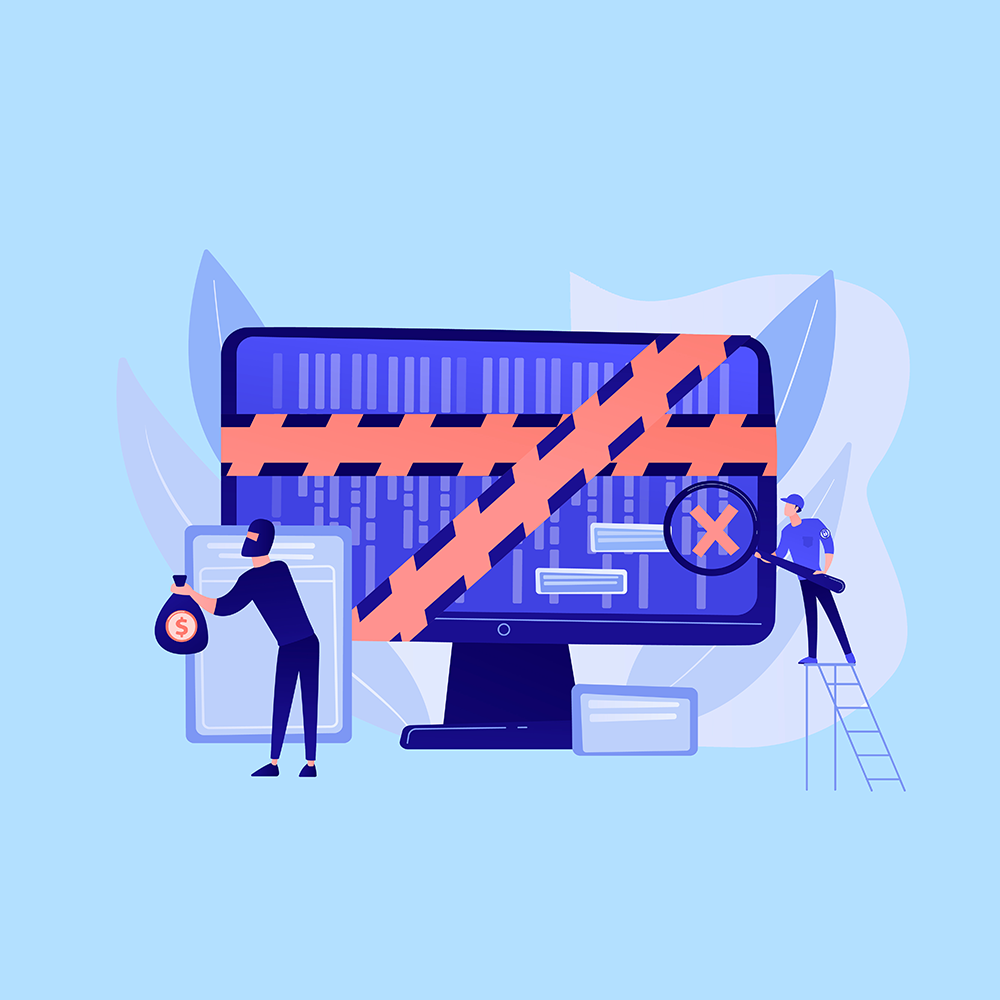 No Data Loss Shopify Migration Services
Data loss is the biggest challenge when migrating from any CMS to Shopify. But with our experience of 7+ years and 70+ Shopify migration projects done successfully, we guarantee 100% data transfer without any data loss.
In the past few years, we have done seamless Shopify migration for small business websites have under 100 product pages, medium businesses with product pages between 100-500, and numbers of collection, category pages, and large e-commerce business websites that have 500+ product pages, hundred of collection pages, and category pages.
Our Shopify experts have hand on experience in migration from CMS like Magento, WooCommerce, Wix, Squarespace, PrestaShop, and Bigcommerce to Shopify. So whether you have an e-commerce business on any platform or another, you can hire our Shopify expert.
Why Migrate to Shopify?
Migrate to Shopify from any other CMS platform to bring more sales and fruitful results to your e-commerce business. Shopify has many unique features for retail or ecommerce businesses compared to other CMS. Check out the features one by one.
Secure and Safe Transactions

Shopify is Level 1 PCI DSS compliant for secure and safe financial transactions. Shopify has a unique feature to prevent fraud. Security of the customer transactional data is the priority of any e-commerce business; this boosts your brand credibility. Buyers always prefer to purchase from PCI-secured online stores and simultaneously boost sales and revenue.

Completely Customizable

Shopify is fully customizable; you can choose colors, fonts, sections, images, and mobile responsive designs that match your business standard or demands. You can customize the theme, product data, checkout options, payment options, discount codes, and forms. So you can optimize sales, coupons, or offers according to seasons and holidays.

Self-Hosted & Fast Loading Website

Shopify is a cloud-based self-hosted Saas platform, so stores built with Shopify are highly secured and have in-built HTTPS security. Stores using Shopify have fast-loading pages because Shopify use could host technology. Fast-loading websites are the most important factor for ranking higher in the Google search engine pages or any other search engine.
Easy to Use

Shopify is easy to use; business owners can make small changes even if they need to learn how to write a single-line code. Shopify has drag-and-drop functionality to add new page designs, content, buttons, etc. This functionality allows one to make and create pages fastly and reduces the dependency on designers or developers to make small changes.

Free Apps and Themes

You can leverage the advantage of Shopify's free applications and themes to grow your business for free. In addition, Shopify has free inbuilt software to manage orders, marketing, inventory, product listing, reviews, reporting, analyzing, etc. Even Shopify's free themes have premium features like mobile responsive, ready-to-use, and search engine friendly.

Mobile Ready Website

Shopify is excellent CMS for mobile-responsive e-commerce sites. Users can add and implement external CSS, Media Queries, and HTML codes to make the website mobile ready. E-commerce websites made on the Shopify platform have cross-browser and screen resolution compatibility. More than 50% of buyers shop from mobile, so the mobile-ready website is advantageous.
24/7 Dedicated Support

One of the reasons Shopify is a leading platform for e-commerce businesses is it gives users 24/7 dedicated support. They have a huge team of Shopify support engineers who help companies run without interruption and with no loss. Shopify users can contact the support team through chat, by joining the community, or by asking questions on the Shopify forum.

Advanced Features and Functionality

One of the best reasons for Migrate to Shopify is it includes a free 256-bit SSL certificate, special apps for dropshipping, automated store e-mails, unlimited bandwidth hosting, easy inventory management, a performance analytics dashboard, mobile manageable, abandoned cart recovery feature, web push services, multiple payment options and more.
We Offer A Range of Shopify Migration Solutions
When it's about migration to Shopify, let's leave it to us. We have Shopify migration experts for different Shopify migration solutions from any platform.
Magento to Shopify Migration

At Ecomheroes, we have Shopify migration experts for seamless Magento to Shopify migration; we are experts with hands-on experience. Our experts migrate a to z data, including orders, customer data, product details, SEO URLs, images, category pages, reviews, and blogs, to the Shopify platform with no data loss.

Learn More

WooCommerce to Shopify Migration

If you want to migrate your business from WooCommere to Shopify, Ecomheroes is the right agency. Because we have migrated several businesses that used WooCommece in the past, our WooCommerce to Shopify migration experts follow the well-tested and no-risk process so your business sales won't affect.

Learn More

Wix to Shopify Migration

We offer Wix to Shopify migration solutions to businesses that want to grow with unique Shopify features. We have in-house Shopify migration experts to smooth and fast transfer of data. We are with you for choosing us for the successful launch of the Shopify website after completing the Shopify migration.

Learn More
BigCommerce to Shopify Migration

If you have a BigCommerce website and want to migrate to Shopify, hire our Shopify migration experts for 100% data transfer. We offer Bigcommerce to Shopify migration solutions for small, medium, and enterprise-level businesses. Our migration solutions are pocket friendly for every business owner.

Learn More

Squarespace to Shopify Migration

Migrate your business from Squarespace to Shopify with the help of our expert migration engineers. Our experts are capable of manual migration as well as automatic. We guarantee you no data loss migration even with thousands of products and free support even after the completion of our work.

Learn More

PrestaShop to Shopify Migration

Ecomheroes offers PrestaShop to Shopify Migration solutions that preserve SEO strength and data relationships. We have a team of experts to analyze your current website data and keep all the elements relative to the previous platform. So your brand value and user experience stay connected when you migrate.

Learn More
OpenCart to Shopify Migration

Are you searching for a Shopify agency or expert for Opencart to Shopify migration solutions? Then your search ends here. At Ecomheroes, we have an in-house team of migration experts. Our Shopify migration experts have done OpenCart to Shopify migration for 50+ businesses since we started Shopify services.

Learn More

Lightspeed to Shopify Migration

Shopify is one of the most suitable platforms for e-commerce businesses, so if you have a Lightspeed e-commerce website and want to migrate it to Shopify. Then choose Ecomheroes, where you will find the best Lightspeed to Shopify migration experts. We offer seamless Shopify migration services.

Learn More

Volusion to Shopify Migration

Need help migrating the website on Volusion to Shopify. We have in-house Shopify expert developers who make Volusion to Shopify migration easy and unbreakable, whether it's functionalities, store look and feel, or website structures. Our experts' migrate data so your marketing and SEO campaign will be fine.

Learn More
Benefits of Choosing Our Shopify Migration Services
There is no downtime and functionality breakage when you choose Ecomheroes. Our Shopify migration services keep the e-commerce business operational.
Secure Data Transfer

As a Shopify official partner company, we offer secure data transfer to the Shopify platform. You don't need to worry about the migration; we will transfer your data from point to point without data loss and corruption. We transfer product details, orders, client data, images, reviews, collections, blogs, coupons, content, and forms A to Z data.

Don't Ruin SEO & Marketing Campaign

Our experts understand the value of SEO and marketing for e-commerce websites. So we don't ruin your website's SEO and marketing campaign. We preserve the store's SEO URLs, metadata, schemas, breadcrumb, website structure, etc. Hence no traffic loss and ranking drop to all your website's highly performing pages.

Easy Migration

We do hassle-free and easy migration to Shopify. We follow the tried and tested process for easy migration. Before starting the migration, we analyze, communicate, plan, and configure to start the migration process and test before launching the store. We have migrated countless e-commerce businesses from different platforms to Shopify.

Complete Testing

We perform complete store testing before and after launch. Our testing process includes functionality, compatibility, performance, security, usability, and integration testing, so we assure 100 percent quality. If we find any bug or error, we prioritize resolving it before your brand credibility and user experience get affected.

Unbreakable Data Relationship

After Shopify migration has been done, most of the time, data irrelevancy is the major problem for every store owner. It impacts the user experience. But when you choose Ecomheroes, we ensure an unbreakable data relationship between all the elements of the website exactly to match with the website on the previous platform.
Our Shopify Migration Process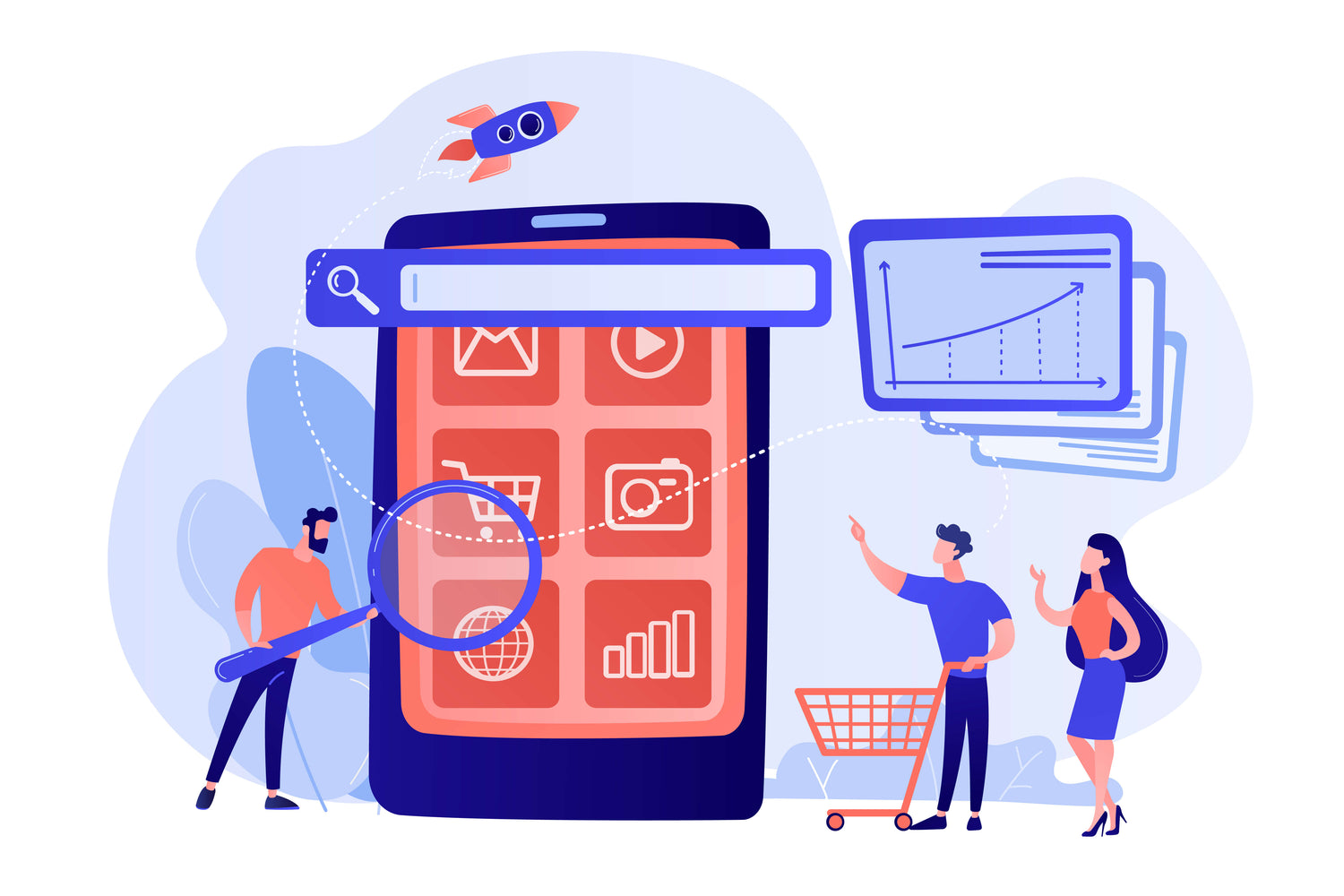 Store Analysis
Our Shopify expert analyzes your current store theme, structure, UX/UI, features, and functionalities. Evaluate the requirement and changes that need to be added after migration to Shopify. Calculate the risk or problems and take measures accordingly.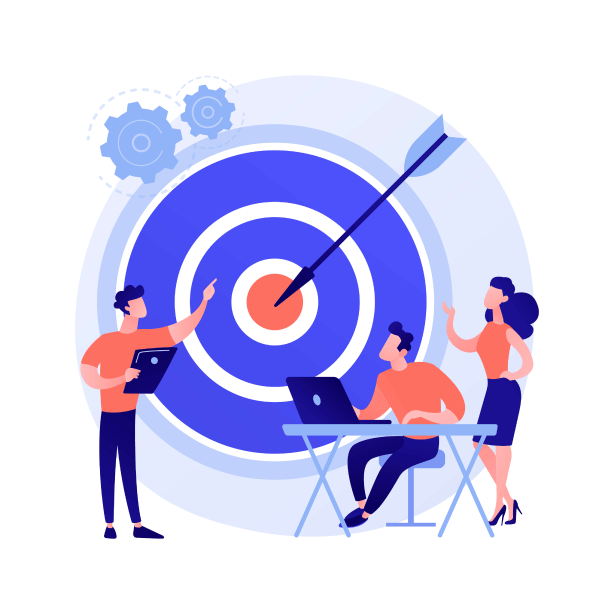 Strategy Planning
Once the analysis has been done, we start planning a strategy to achieve the best outcome according to store owners' requirements and business needs. Our strategy includes the best possible solutions to analyzed problems and the fastest way to complete the project.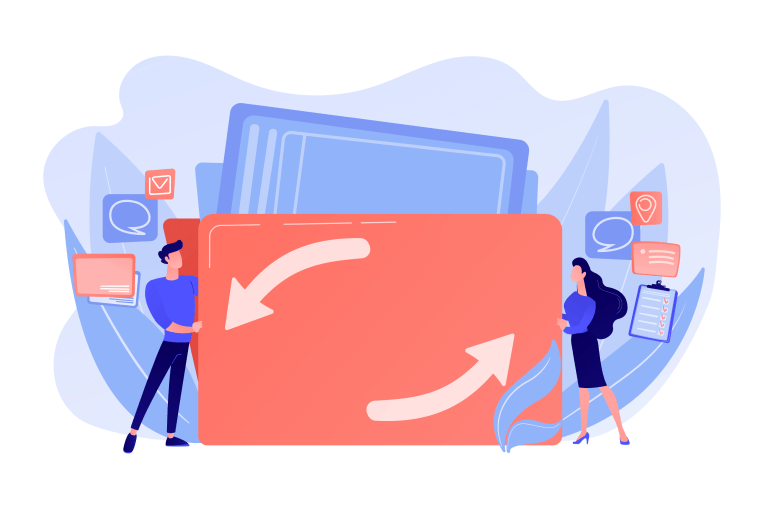 Development & Initiate Migration
This step includes Shopify account setup, store development, theme configuration, app integration, website structure building, payment gateway setup, content migration, and resolving problems and errors. At last, we ensure the compatibility of the store.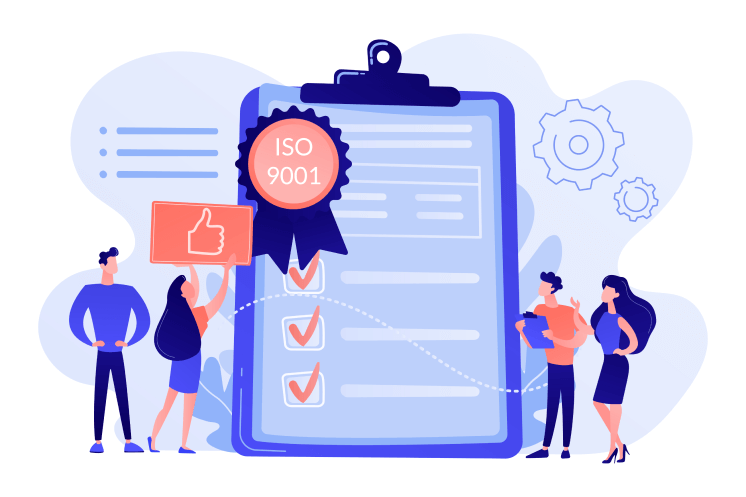 Quality Assurance
When the data is migrated, our next step is to perform end-to-end testing. This step includes functionality testing, transferred data testing, data relationship testing, website structure testing, forms, purchase, order, and payment testing, and training you to use Shopify.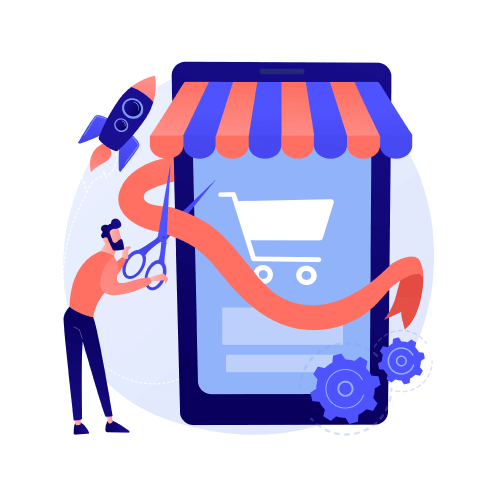 Store Launch
The last step is launching the store once we have tested the website and handed it over to you to ensure that you are satisfied with our work. Your feedback is appreciated. We give free post-launch support. You can contact us 24*7 for any migration issue.
Data to Be Migrated to Shopify
The Shopify platform is adaptable so that we can transfer most of the data. Below is the data that was transferred when we migrated to Shopify.
Products

Product details - Titles, Descriptions, Pricing, Tags, Status.

SEO data - Meta title, Meta description, URLs, Alt tags.

Images, Videos, and Graphics.

Product stocks.

Product attributes - SKUs, Variants, Sale price, Weight, Manufacturer, Brand.

Collections

Collection pages titles, content, meta fields, products list, metadata, and images.

Customers

First name, Last name, Email, Contact info.

Login details - User name, Signup Email, Password.

Billing address data - Flat no., City, State/Province, Country, Pin code/Zip code, Landmarks.

Purchasing history details and abandoned cart data.

Shipping address details.

Integration Codes

Integration codes - Google analytics, Facebook pixels, Pinterest, Search Console, Tag manager codes, etc.

Discounts

Discounts, Offers, OFF, Special offers, Coupons.

Draft Orders

Draft orders details - Related customer id, Product name, Price, Discounts, Final price, SKUs, Quantity, Shipping address details, and billing address details.

Orders

Order date, Fulfillment Status, Order number, Quantity, and Payment status.

Customer details.

Delivery address.

Pages

Pages - Product page, Contact page, Terms & condition page, About us page, etc.

Content - Relevant data, images, tables.

SEO data - SEO URLs, meta title, meta description, headings, alt tags, anchor tags, etc.

Pages structure.

Blog Posts

Blog post content, SEO data, images, links, headings, banners, tables, etc.

Redirects

All redirections code for, e.g., 301 redirections.

Metafields

Certain information - Special ingredients, Handling details,  Variant, User manual, etc.
Shopify Migration Service FAQ
Shopify Migration Service FAQ
If you want to Migrate to Shopify from other e-commerce platforms, you can choose one of the following options.
You can hire a Shopify expert -
Shopify migration looks easy, but when you start doing it manually or using an app, you find that some data doesn't transfer. For smooth and error-free transfer, you need to make the required changes. If you are not an expert in Shopify or have previous experience, it might be a headache, and the migration process will last longer than expected.
So, hiring a Shopify expert is the right option if you want a professional-looking, SEO-ready and fully functional Shopify website.
Use the Shopify app to migrate - You can use a migration app from the Shopify app store to migrate the existing store to the Shopify platform. You can migrate the complete store data to Shopify with just one click. Apps allow you to remove and reprocess migration if data transfers only partially.
But, often, the data transferred by apps need to be more accurate and complete and resolving these issues may take time and effort. So choosing an expert is the best option even if you want to migrate using an app.
Migrate manually - You can migrate stores manually by copying and pasting each section and page content to Shopify. It might take concentration and time to transfer data with no error.
It depends on the size of the current store. A small e-commerce website with few products and category pages will take a few hours, but with a large store, it will take weeks to transfer complete data.
Again, it depends on the size of your existing store, your requirements, and how many days it requires to transfer and complete setup. You can hire a Shopify expert hourly; the average price to hire a Shopify expert is between 50 - 100 dollars per hour. Depending on working hours, you can get an idea of how much Shopify migration will cost.
When you choose Ecomheroes, we guarantee no downtime during the migration process.
Yes, you can migrate the design of the existing e-commerce store to Shopify. But sometimes, you need to make small changes and tweaks to Shopify elements to match the look of the previous store.
At Ecomheroes, we follow the tried and tested highly secure migration process with no data corruption and loss. We have migrated to more than 50+ stores without data breaches.
According to Shopify, we can add 100 variants of a product and add 3 options for each product. So, Shopify doesn't migrate when you have more than 100 variants. You can use third-party apps, too, bypassing the Shopify constraints.
To migrate the order date correctly, you need to match the time zone of the source store and target store. If the time zone is different on the stores in the migration process, then the order date migrates incorrectly.
If your parent products have variants under them, Shopify doesn't allow you to create SKUs for parent products. You are only allowed to create SKUs for variants or child products.
You can migrate reviews to Shopify by using the apps.
Yes, customer passwords can be migrated to Shopify. You can use any of the following methods.
You can migrate customer data manually using CSV.
You can use the app Cart2Cart.
You can hire Shopify experts from Ecomheroes.
You can follow any process to migrate from Etsy to Shopify.
You can do Etsy to Shopify migration manually.
You can use different apps from the Shopify app store.
You can hire Shopify experts from Ecomheroes.