Add Product Carousel Slider with Thumbnails
Regular price
Sale price
$70.00 USD
Unit price
per
Sale
Sold out
Need something different?
Create your own task
Share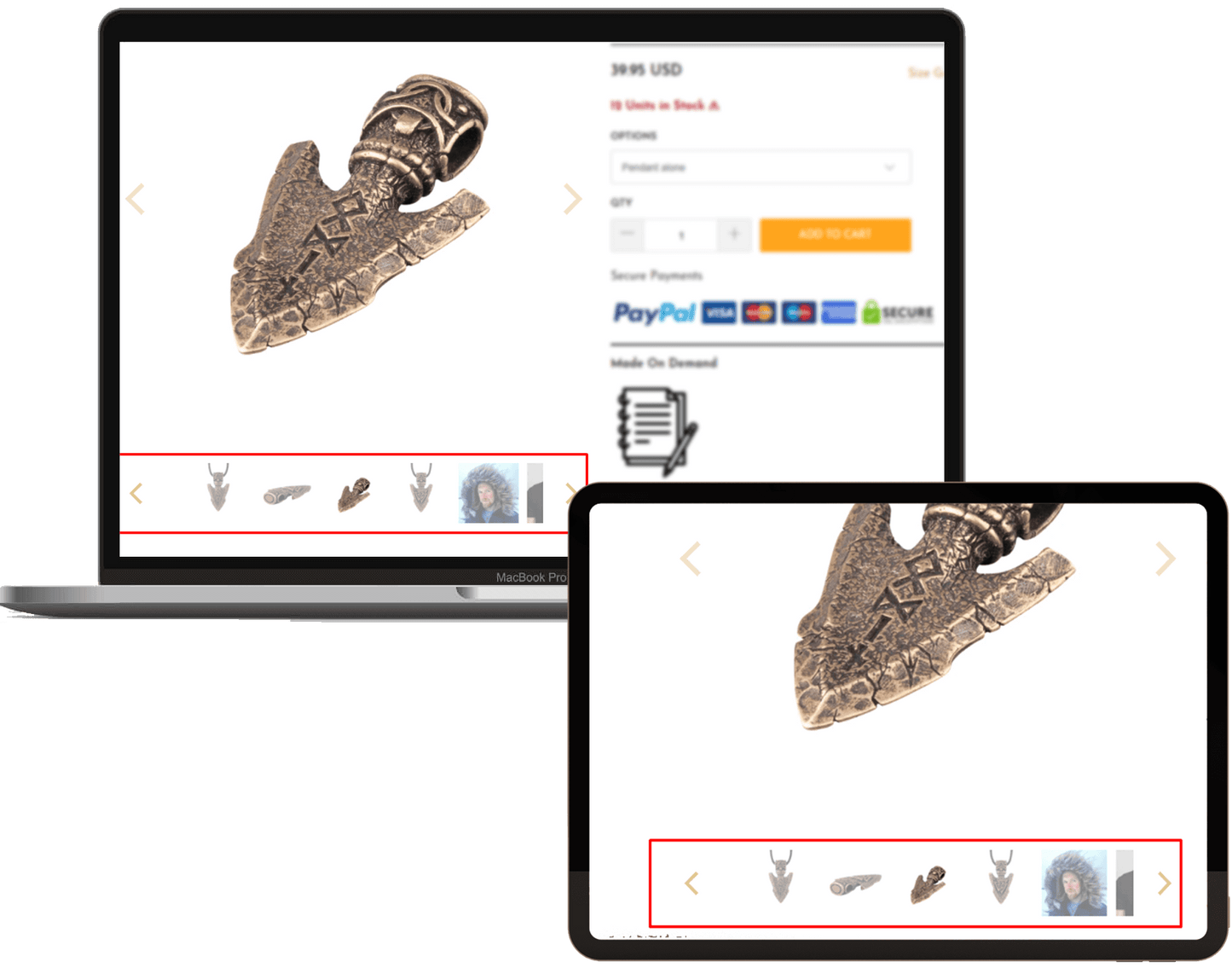 Get a clickable and auto carousel for all your products along with thumbnail images.
Method/Benefits:
Fun, intuitive, and responsive carousel so users can navigate through the product's thumbnail images.
Each slide leads to a different page on the site with relevant product info to enable a seamless shopping experience. The carousel will not be automated.
Thumbnails for each product image and the freedom to switch between thumbnails on the carousel give the user more control.
Note: You can connect with us for instant answers to your queries through the live chat support about the service offered on the page.